This is a Sponsored post written by me on behalf of Carton Smart for SocialSpark. All opinions are 100% mine.
With the holidays just days away, I'm starting to make my to-do lists and finalize the menu for the big Christmas dinner. We're hosting my husband's family this year, which is about 20 people, so the menu is getting a bit crazy. Thankfully, we have some family members willing to help out, and bring some dishes, but you guys know me…I'm all about the desserts! 🙂
When it comes to the holidays, I always enjoy a good homemade pumpkin pie, and this year, I wanted to try something different since chocolate & pumpkin are a match made in heaven: triple chocolate pumpkin pie.
Yup…that's pie with bittersweet chocolate spread on top of a graham cracker crust, along with chocolate in the pumpkin pie batter, topped with a milk chocolate drizzle. If that doesn't scream holiday decadence, I don't know what does!
I was recently sent a package of products from Pacific Foods, and was asked to use one of their products to make a holiday dish. I chose the organic pumpkin puree to make this pie.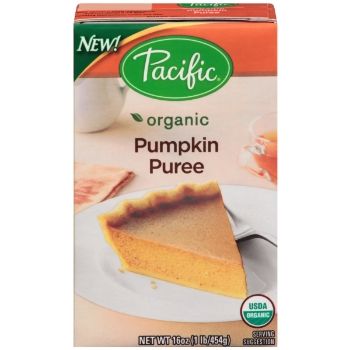 They also sent me a container of organic cranberry sauce and chicken stock.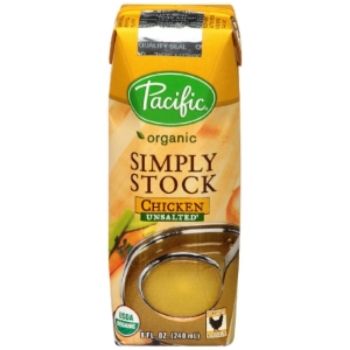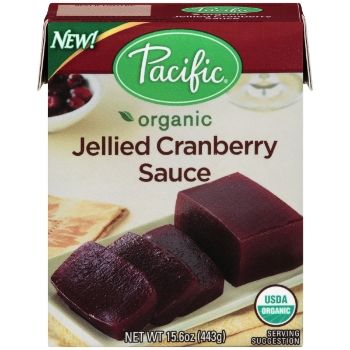 One of the great things Pacific Foods has is their packaging. Their products are packed in Tetra Pak cartons, which is great for many reasons…the main one to me being that there are no preservatives. For example, the cranberry sauce ingredients are organic cranberries, organic cane sugar and water. That's it!
Here's more information about Tetra Pack packaging on the graphic below: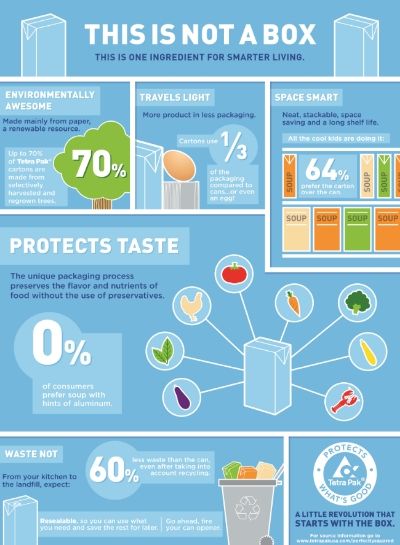 Based on the information above, how do you think you can be #CartonSmart this holiday season? You can also learn more by checking out their Carton Smart page (link below), as well as their social media sites:
Ingredients:

For the crust:

2 cups finely ground graham cracker crumbs
6 tbsp. unsalted butter, melted
1 tbsp. granulated sugar
2 tbsp. packed light brown sugar
1/2 tsp. coarse salt
1/2 tsp. ground cinnamon
3 oz. bittersweet (61%) chocolate, finely chopped

For the filling:

6 oz. semisweet (55%) chocolate, chopped
4 tbsp. unsalted butter, cut into small chunks
15 oz. pumpkin puree
12 oz. can evaporated milk
3/4 cup packed light brown sugar
3 large eggs
1 tbsp. cornstarch
1 tsp. vanilla extract
1 1/2 tsp. coarse salt
3/4 tsp. ground cinnamon
3/4 tsp. ground ginger
1/4 tsp. ground nutmeg
pinch of ground cloves

For the drizzle:

1 oz. milk chocolate, melted

Directions:

To make the crust, preheat the oven to 350 degrees F. In a medium sized bowl, mix together the graham cracker crumbs, butter, sugars, salt and cinnamon. Evenly press the mixture into the bottom and up the sides of a deep 9 1/2 inch pie dish. Bake the crust until firm and fragrant, for about 8-10 minutes.
Remove the pie dish from the oven and immediately sprinkle the bittersweet chocolate pieces over the bottom of the crust. Return the pie dish to the oven for about 1 minute, until the chocolate is melted. Using a spatula, spread the chocolate in a thin layer on the bottom and up the sides of the crust. Allow the crust to cool on a wire rack and reduce the oven temperature to 325 degrees F.
While the crust is cooling, make the pie filling. In a large microwave safe bowl, melt the semisweet chocolate and butter together in 30 second increments on 50% power, stirring well between each cycle, until the chocolate is smooth and melted.
In a medium sized bowl, whisk the pumpkin puree, evaporated milk, brown sugar, eggs, cornstarch, vanilla, salt and spices together until everything is well-mixed. While whisking the chocolate, slowly add in 1/3 of the pumpkin puree mixture to the chocolate mixture. Once that's mixed well, add in the rest of the pumpkin puree mixture and whisk until everyhing is well incorporated.
Place the pie dish on a rimmed baking sheet and pour the pumpkin/chocolate mixture into the crust. You may have some extra filling (you could bake this in ramekins for mini servings…it will take less time to bake, though), so only fill the pie dish until you have about 1/4 inch of space left at the top (for rising).
Bake the pie until the center is set, but still wobbly, for about 55-60 minutes. Allow the pie to cool in the pie dish on a wire rack, and then refrigerate the pie until chilled (at least 8 hours or overnight). Before serving the pie, drizzle the milk chocolate over the top. Enjoy!
Disclosure: I was compensated by SocialSpark to write this post, and was sent product samples from Pacific Foods at no cost to me. All opinions are 100% my own.